OUR PRIORITY
Supporting patients and providers during the COVID-19 outbreak and beyond
The challenge of skin diseases is not that there isn't yet a cure.
It's that we aren't detecting skin diseases early enough in too many cases. 
At Skinive, our mission is to make skin screening and skin health monitoring
accessible to everyone, whether at the doctor's office or at home. 
Dangerous Skin Cases Detected
121,350 online Skinive checks done.
Updated today, 11:30
Dermatologists, GP's, beauticians 
For Professionals
A new AI-tool designed specifically to help capture high-quality, standardized, and contextually rich images of skin conditions to enable the best possible remote care.
Personal Skincare Routine
For Home Use
Skin self-exams are very important to detect dangerous skin conditions and contact your healthcare provider in time.
Get to know the pattern of moles, blemishes, freckles, and other marks on your skin.
Happy to start 2022 by announcing that Skinive has been selected to get through the ELISE AI program – EU-funded European Network of AI Excellence Centres 🎉🥇💶 Thanks to the European Horizon 2020…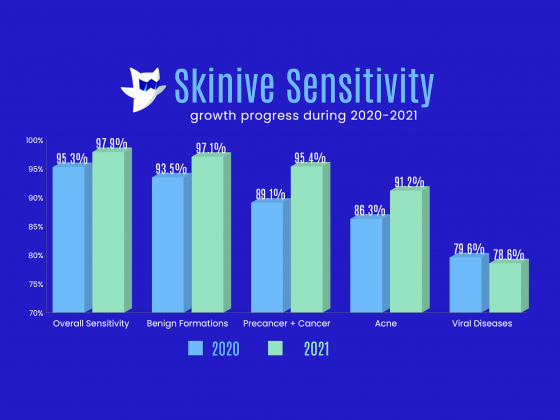 Skinive's accuracy report "Dynamics of the neural network accuracy in the context of modernization of the algorithms of skin pathology recognition" is officially published at Social Science Research Network. www.ssrn.com…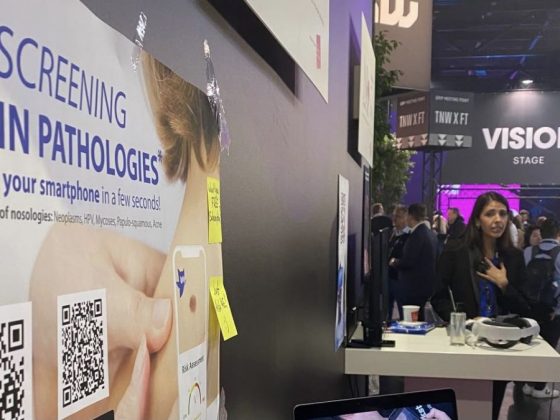 Summing up Skinive's 2021 activities, we are excited to announce the list of events and conferences Skinive participated in during Autumn 2021: 1. The Next Web Conference (TNW)  (Sep 30…